Terms of Use & Privacy Policy
These Terms and Conditions of Use apply to www.diamondtechwebsitedesign.com, www.diamondtechdomainwebhosting.com & www.diamondtechbiz.com.
using the www.diamondtechbiz.com, www.diamondtechwebsitedesign.com & www.diamondtechdomainwebhosting.com Web site, you imply your consent to these Terms of Use. If you do not agree to these terms of use, please do not use this site. We reserve the right, at our discretion, to change, modify, add, or remove portions of these terms at any time. Please check these terms periodically for changes. Your continued use of the www.diamondtechbiz.com, www.diamondtechwebsitedesign.com & www.diamondtechdomainwebhosting.com web site following the posting of changes to these terms will mean you accept those changes.
RESTRICTIONS ON USE OF MATERIALS. Unless otherwise noted, all materials, including images, illustrations, designs, icons, photographs, video clips, and written and other materials that are part of the www.diamondtechbiz.com, www.diamondtechwebsitedesign.com & www.diamondtechdomainwebhosting.com Web site are copyrights, trademarks, trade dress and/or other intellectual properties owned, controlled or licensed by DiamondTech™. No material from the www.diamondtechbiz.com, www.diamondtechwebsitedesign.com & www.diamondtechdomainwebhosting.com Web site may be copied, reproduced, framed, hyperlinked, republished, uploaded, posted, transmitted, or distributed in any way, provided, however, you may download, where specifically permitted, one copy of the materials on any single computer for your personal, non-commercial use only, provided you keep intact all copyright and other proprietary notices.
Use of any robot, spider, other automatic device, or manual process to monitor or copy our Web pages or the content contained herein is strictly forbidden.
Modification of the materials or use of the materials for any other purpose is a violation of DiamondTech Solution™ copyright and other proprietary rights. For purposes of these terms, the use of any such material on any other Web site or networked computer environment is prohibited. All trademarks, service marks, and trade names are proprietary to DiamondTech.
USAGE BY CHILDREN UNDER 18. DiamondTech cannot prohibit minors from visiting the www.diamondtechbiz.com, www.diamondtechwebsitedesign.com & www.diamondtechdomainwebhosting.com Web site. DiamondTech must rely on parents, guardians and those responsible for supervising children under 18 to decide which materials are appropriate for such children to view and/or purchase.
E-MAIL AND PUBLIC COMMUNICATION. "Forum" means letters, e-mails or other types of communications to the editors, webmasters or employees of DiamondTech, and messages posted in connection with www.diamondtechbiz.com, www.diamondtechwebsitedesign.com & www.diamondtechdomainwebhosting.com online discussions. You shall not upload to, distribute through, or otherwise publish through a Forum on this Web site or any other www.diamondtechbiz.com, www.diamondtechwebsitedesign.com & www.diamondtechdomainwebhosting.com Web site any content which is libelous, defamatory, obscene, pornographic, threatening, invasive of privacy or publicity rights, abusive, illegal, or otherwise objectionable that would constitute or encourage a criminal offense, violate the rights of any party, or that would otherwise give rise to liability or violates any law.
The Forums shall be used only in a non-commercial manner. You shall not, without our express written approval, distribute or otherwise publish any material containing any solicitation of funds, promotion, advertising, or solicitation for goods or services. You specifically acknowledge that soliciting other guests of the www.diamondtechbiz.com, www.diamondtechwebsitedesign.com & www.diamondtechdomainwebhosting.com web site to join or become members of any commercial online or offline service or other organization is expressly prohibited.
Therefore, subject to the terms of the www.diamondtechbiz.com, www.diamondtechwebsitedesign.com & www.diamondtechdomainwebhosting.com privacy policy, in general, we will not monitor or edit or disclose the contents of Forum materials unless required in the course of normal maintenance of the www.diamondtechbiz.com, www.diamondtechwebsitedesign.com & www.diamondtechdomainwebhosting.com web site and its systems or unless required to do so by law or in the good-faith belief that such action is necessary to: (1) comply with the law or comply with legal process served on www.diamondtechbiz.com, www.diamondtechwebsitedesign.com & www.diamondtechdomainwebhosting.com; (2) protect and defend the legitimate business interests, rights or property of www.diamondtechbiz.com, www.diamondtechwebsitedesign.com & www.diamondtechdomainwebhosting.com, it's users, advertisers, customers, sponsors, advertisers or affiliates; or (3) act in an emergency to protect the personal safety of our guests or the public. Users shall remain solely responsible for the content of their communications. www.diamondtechbiz.com, www.diamondtechwebsitedesign.com & www.diamondtechdomainwebhosting.com has the right but not the obligation to monitor and edit or remove any Forum communications and content.
uploading materials to any Forum or submitting any materials to us, you automatically grant (or warrant that the owner of such rights has expressly granted) us a perpetual, royalty-free, irrevocable, non-exclusive right and license to use, reproduce, modify, adapt, publish, translate, create derivative works from and distribute such materials or incorporate such materials into any form, medium, or technology now known or later developed throughout the universe. In addition, you warrant that all so-called "moral rights" in those materials have been waived.
SPECIAL OFFERS AND UPDATES. We send all new members a welcoming email to verify certain information. Established members will regularly receive information on products, services, special deals, and a newsletter. Out of respect for the privacy of our users we present the option to not receive these types of communications. Please see the Choice and Opt-out sections.
NEWSLETTER. If a user wishes to subscribe to our newsletter, we ask for contact information such as name and email address. Out of respect for our users privacy we provide a way to opt-out of these communications. Please see the Choice and Opt-out sections.
SERVICE ANOUNCEMENTS. On rare occasions it is necessary to send out a strictly service related announcement. For instance, if our service is temporarily suspended for maintenance we might send users an email. Generally, users may not opt-out of these communications, though they can deactivate their account registration. However, these communications are not promotional in nature.
CUSTOMER SERVICE. We communicate with users on a regular basis to provide requested services and in regards to issues relating to their account we reply via email or phone, in accordance with the users wishes.
THIRD PARTY INTERMEDIARIES. We use an outside shipping company to ship orders, and a credit card processing company to bill users for goods and services. These companies do not retain, share, store or use personally identifiable information for any secondary purposes.
BUSINESS TRANSITIONS. In the event DiamondTech™ goes through a business transition, such as a merger, being acquired by another company, or selling a portion of its assets, users' personal information will, in most instances, be part of the assets transferred.
CHOICE/OPT-OUT. Our users are given the opportunity to 'opt-out' of having their information used for purposes not directly related to our site at the point where we ask for information. Users who no longer wish to receive our newsletter and promotional communications may opt-out of receiving these communications by logging into their online account and opting out.
LINKS. This web site contains links to other sites. Please be aware that we, DiamondTech™, are not responsible for the privacy practices of such other sites. We encourage our users to be aware when they leave our site and to read the privacy statements of each and every web site that collects personally identifiable information. This privacy statement applies solely to information collected by this web site.
SURVEYS & CONTESTS. From time-to-time our site requests information from users via surveys or contests. Participation in these surveys or contests is completely voluntary and the user therefore has a choice whether or not to disclose this information. The requested information typically includes contact information (such as name and shipping address), and demographic information (such as zip code). Contact information will be used & shared with the contest or survey sponsors to notify the winners and award prizes. Survey information will be used for purposes of monitoring or improving the use and satisfaction of this site. Users' personally identifiable information is not shared with third parties unless we give prior notice and choice. Though we may use an intermediary to conduct these surveys or contests, they may not use users' personally identifiable information for any secondary purposes.
TELL A FRIEND. If a user elects to use our referral service for informing a friend about our site, we ask them for the friend's name and email address. DiamondTech™ will automatically send the friend an email confirming their "email addition by a friend". DiamondTech™ stores this information for the sole purpose of sending email and tracking the success of our referral program. The friend may remove themselves by following the directions located at the bottom of the confirmation email.
CHAT ROOMS, MESSAGE BOARDS, AND PUBLIC FORUMS. Please keep in mind that whenever you voluntarily disclose personal information online – for example on message boards, through e-mail, or in chat areas – that information can be collected and used by others. In short, by posting personal information online that is publicly accessible, you may receive unsolicited messages from other parties in return.
SECURITY. This web site takes every precaution to protect our users' information. When users submit sensitive information via the Web site, their information is protected both online and off-line.
When our registration/order form asks users to enter sensitive information (such as credit card number and/or social security number), that information is encrypted and is protected with the best encryption software in the industry – SSL. In most cases, while on a secure page, such as our order form, the lock icon on the bottom of web browsers such as Netscape Navigator and Microsoft Internet Explorer becomes locked, as opposed to un-locked, or open, when users are just 'surfing'.
While we use SSL encryption to protect sensitive information online, we also do everything in our power to protect user-information off-line. All of our users' information, not just the sensitive information mentioned above, is restricted in our offices. Only employees who need the information to perform a specific job (for example, our accounting team or a customer service representative) are granted access to personally identifiable information. Our employees must use password-protected screen-savers when they leave their desk. When they return, they must re-enter their password to re-gain access to user information. Furthermore, ALL employees are kept up-to-date on our security and privacy practices. Every year, as well as any time new policies are added, our employees are notified and/or reminded about the importance we place on privacy, and what they can do to ensure our users' information is protected. Finally, the servers that store personally identifiable information are in a secure environment, in a locked facility.
If users have any questions about the security at our web site, users can send an email to customercare@diamondtechbiz.com.
SUPPLEMENTATION OF INFORMATION. In order for this web site to properly fulfill its obligation to users it is sometimes necessary for us to supplement the information we receive with information from 3rd party sources.
CONTACT INFORMATION. If users have any questions or suggestions regarding our privacy policy, please contact us at info@diamondtechbiz.com.
JURISDICTION. Unless otherwise specified, the materials in the www.diamondtechbiz.com, www.diamondtechwebsitedesign.com & www.diamondtechdomainwebhosting.com web site are presented solely for the purpose of promoting publications and other products available in the United States, its territories, possessions, and protectorates. The www.diamondtechbiz.com, www.diamondtechwebsitedesign.com & www.diamondtechdomainwebhosting.com web site is controlled and operated by DiamondTech from its offices in the States of New York & New Jersey.
MISCELLANEOUS. DiamondTech reserves the right to change these terms and conditions from time to time in its sole discretion. DiamondTech is not responsible for emailed gift certificates that do not reach their intended recipient for reasons beyond its control. Bounced email is not monitored. Receipt of email cannot be verified. DiamondTech can only verify receipt of the gift certificate, if the recipient of the gift certificate actually uses the enclosed URL to access the gift certificate using a browser. Between 1am and 6am, MST, DiamondTech processes future email delivery requests and ships out previously scheduled email. DiamondTech is not responsible for late delivery of gift certificates. DIAMONDTECH, ITS AGENTS AND AFFILIATES, MAKE NO WARRANTIES, EXPRESS OR IMPLIED, WITH RESPECT TO GIFT CERTIFICATES, INCLUDING WITHOUT LIMITATION, ANY EXPRESS OR IMPLIED WARRANTY OF MERCHANTABILITY OR FITNESS FOR A PARTICULAR PURPOSE. IN THE EVENT A GIFT CERTIFICATE NUMBER OR BAR CODE IS NON-FUNCTIONAL, YOUR SOLE REMEDY, AND OUR SOLE LIABILITY, SHALL BE THE REPLACEMENT OF SUCH GIFT CERTIFICATE. Gift certificates, and this terms and conditions, are subject to and governed by the laws of New York, without reference to its principles of conflicts of law. If any provision of these Terms and Conditions should, for any reason, be held invalid or unenforceable in any respect, the remainder of these Terms and Conditions shall be enforced to the full extent permitted by law. A court of competent jurisdiction is hereby empowered to modify the invalid or unenforceable provision to make it valid and enforceable.
COPYRIGHT NOTICE
All rights, including copyright, in the content of these DiamondTech web pages are owned or controlled for purposes by DiamondTech.
In accessing the DiamondTech web pages, you agree that you may only download the content for your own personal non-commercial use.
You are not permitted to copy, broadcast, download, store (in any medium), transmit, show or play in public, adapt or change in any way the content of these DiamondTech web pages for any other purpose whatsoever without the prior written permission of DiamondTech.
We welcome you to take advantage of any of our services, so then you'll know what's truly separating DiamondTech from the other guy. We are the future… we are DiamondTech; experience the DiamondTech Difference today!
PRIVACY POLICY
Registration data and certain other demographic information about you are subject to DiamondTech's Privacy Policy. This privacy statement covers the site www.diamondtechbiz.com, www.diamondtechwebsitedesign.com & www.diamondtechdomainwebhosting.com. Because this web site wants to demonstrate its commitment to our users' privacy, it has agreed to disclose its information practices. Personally identifiable information DiamondTech collects. Personally identifiable information 3rd parties collect via our web site. What organization collects the information. How DiamondTech uses the information. With whom DiamondTech may share user information. What choices are available to users regarding collection, use and distribution of the information. What types of security procedures are in place to protect the loss, misuse or alteration of information under DiamondTech's control. How users can correct any inaccuracies in the information.
If users have questions or concerns regarding this statement, they should first contact DiamondTech by email at customercare@diamondtechbiz.com.
INFORMATION COLLECTION. DiamondTech (including related entities) is the sole owner of the information collected on www.diamondtechbiz.com, www.diamondtechwebsitedesign.com & www.diamondtechdomainwebhosting.com. DiamondTech collects information from our users at several different points on our web site.
REGISTRATION/CLIENT ACCOUNT CREATION. In order to use specific areas of this web site, a user must first complete the registration form. During registration a user is required to give contact information (such as name and email address). We use this information to contact the user about services on our site for which he has expressed interest.
ORDER. We request information from the user on our order forms. A user must provide contact information (such as name, email, and address) and financial information (such as credit card number, expiration date). This information is used for billing purposes and to fill customer's orders. If we have trouble processing an order, the information is used to contact the user.
COOKIES. A cookie is a piece of data stored on the user's computer tied to information about the user. Usage of a cookie is in no way linked to any personally identifiable information while on our site. We use both session ID cookies and persistent cookies. For the session ID cookie, once users close the browser, the cookie simply terminates. A persistent cookie is a small text file stored on the user's hard drive for an extended period of time. Persistent cookies can be removed by following Internet browser help file directions.
setting a cookie on our site, users would not have to log in a password more than once, thereby saving time while on our site. If users reject the cookie, they may still use our site. The only drawback to this is that the user will be limited in some areas of our site. For example, the user may not be able to participate in any of our sweepstakes, contests or monthly drawings that take place. Persistent cookies enable us to track and target the interests of our users to enhance the experience on our site.
Some of our business partners use cookies on our site (for example, advertisers). However, we have no access to or control over these cookies, once we have given permission for them to set cookies for advertising.
THIRD PARTY ADVERTISING. The ads appearing on this web site are delivered to users by us or third party ad servers with our permission and review approval. Information about users' visit to this site, such as number of times they have viewed an ad (but not user name, address, or other personal information), is used to serve ads to users on this site. This privacy statement covers the use of cookies by DiamondTech™ only and does not cover the use of cookies by any advertisers.
LOG FILES. Like most standard web site servers we use log files. This includes internet protocol (IP) addresses, browser type, internet service provider (ISP), referring/exit pages, platform type, date/time stamp, and number of clicks to analyze trends, administer the site, track user's movement in the collective, and gather broad demographic information for collective use. IP addresses, etc. are not linked to personally identifiable information. IP addresses are tied to personally identifiable information to enable our web-based service. We use a tracking utility that uses log files to analyze user movement.
CORRECTING/UPDATING/DELETING/DEACTIVATING PERSONAL INFORMATION. If a user's personally identifiable information changes (such as zip code, phone, email or postal address), or if a user no longer desires our service, we provide a way to correct, update or delete/deactivate users' personally identifiable information. This can usually be done at the Support Center or by emailing our Customer Support at customercare@diamondtechbiz.com.
NOTIFICATION OF CHANGES. If we decide to change our privacy policy, we will post those changes to this privacy statement and other places we deem appropriate so our users are always aware of what information we collect, how we use it, and under what circumstances, if any, we disclose it.
LEGAL DISCLAIMER. Though we make every effort to preserve user privacy, we may need to disclose personal information when required by law wherein we have a good-faith belief that such action is necessary to comply with a current judicial proceeding, a court order or legal process served on our web site.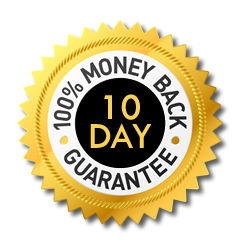 Refund and Returns Policy
At DiamondTech, we are very confident in our products and services. We provide fast, reliable and comprehensive services and know that you will become one of our satisfied customers — totally satisfied. We strive for number one in customer service and are constantly improving operations from the value feedback from our loyal customers.
Our Domain Web Hosting services are 100% refundable for first time customers within 10 days of subscription (excluding domain registration fees). If 10 days have passed since your purchase, we can't offer you a full refund. Website Design and SEO Services are NOT refundable after work has begun on your work order, in most cases this is a 24 hour window or less.
Refunds are issued in the form of a check or original payment method at the discretion of DiamondTech.
Additional non-returnable items:
Gift cards
Downloadable software products

Need help?
Contact us at customercare@diamondtechbiz.com for questions related to refunds and returns.